ABOUT US
At ACCE, we are passionate about technology, service and innovation which suit the requirements of our customers as per modern trend. Founded in 2017, Our evolution is embodied in steady and significant growth that ACCE has seen since 2017, ACCE has continued to be India's most trusted product developer and supplier with multi channel retail experience. The concept offers superior experience and customized offerings on latest technology related to Mobile Anti Theft App, Website & APP development, Consumer electronics and Innovation in smart Home AI technologies. We take pride introducing our products under Make in India initiative.
OUR VISION
Be the leading partner for retailers across India/ Globe and to reach every household with our quality products creating brand identity.
OUR MISSION
Our passionate teams build brands in the market. By blending our team expertise, deep understanding of the local consumer and intimate knowledge of retail industry, we offer products and service excellence to all our partners and an unique experience to all our customers.
OUR VALUE

LISTEN
We listen to understand our customers and our Team.

EMPOWER
We empower our team to succeed with honesty.
ADAPT
We constantly adapt to stay updated to market requirements.
DELIVER
Delivering the quality with punctuality.
OUR PRESENCE STATS

Clients

Channel Partners
Retail Outlets Pan India
ISO certificate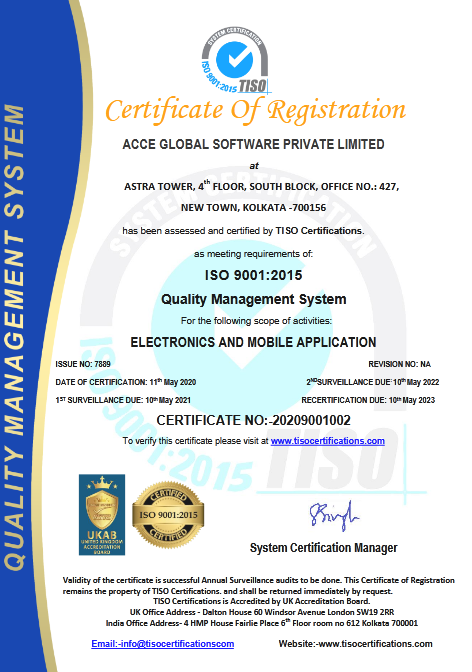 Copy Right By AcceGlobal Team @ 2021